Home > Hyperbaric Chamber
Balanced Health Today 40"
Vertical Chamber
Free Shipping on all chambers w/in the USA
Accommodates one seated or standing adult
Spacious enough for a 5' tall adult to stand up inside the chamber.
39" bottom diameter, 46" middle diameter,
25" top diameter, 5 feet tall
4 psi (1.3 ATA)
Free Shipping on all chambers w/in the USA
This roomy chamber includes:
One top and one eye level window
Two inflation valves & Two auxiliary valves
Airtight two-way zipper, Carbon filter, Carpeted floor, Dual compressors
Exterior frame, Pressure gauge, Travel bag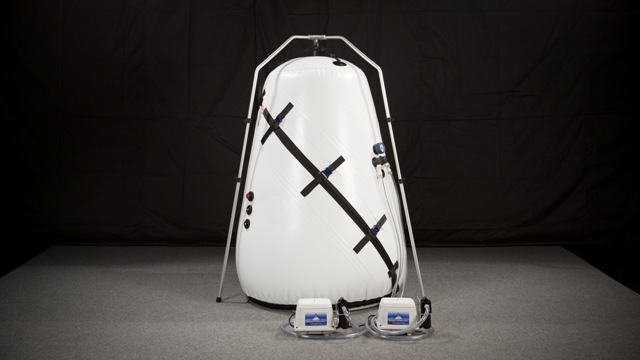 Features:
Unique Vertical Design
Capable of Housing a Chair
Room to move and stretch
Handicap Accessible
Easy Operation
Recommended for Clinics
Operational Pressure: 4.3 PSI or 1.3 ATA
46" Widest Base Diameter
39" Floor Base Diameter
25" Top Diameter
63" Height
Weight: Approx 35 lbs
Includes:
2 Inflation Valves
1 Auxiliary Valves
2 Calibrated Pressure Relief Valves
1 Manual Pressure Relief Valve
1 External Gauge
1 Internal Gauge
Vibration Speaker Sound System
2 Viewing Windows: Top & Side
Dual Zipper
External Zipper Reinforcement Straps
Dual Parallel HP 80 Air Compressors
Medical Grade Connection Hose
Antibacterial Carpet Floor
Carrying Case
Telescopic External Frame
Wireless Remote Switch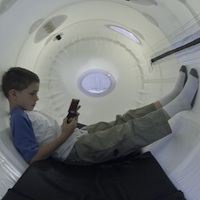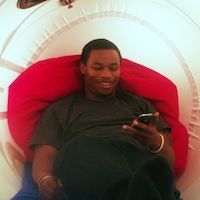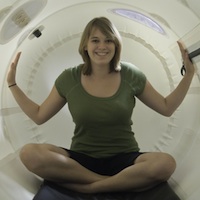 Options include:
Air conditioner, Cooler
Pressure upgrade*
Sales Price: $9,995
888-277-4980 808-281-1016
support@balancedhealthtoday.com http://www.balancedhealthtoday.com
*International buyers, contact us about optional pressure upgrades.

Chambers To Choose From
Click on the Picture to Go To the Detailed Page
Free Shipping on all chambers w/in the USA
23" inch Chamber $5,495.00
28" Chamber $9,495.00
28" Military Chamber $5,495.00

40

inch Chamber $14,995.00

40

inch Vertical $9,995.00

60 inch Vertical $13,995.00
Detoxification Products
This information is for informational purposes only and is not intended to replace the advice of a physician. Anyone who wishes to embark on any medical program intended to prevent or treat a specific disease or condition should first consult with a qualified physician. Seller makes no express
or implied warranty with respect to any health benefits alleged to be derived from the use and operation of a hyperbaric chamber and all implied warranties, including warranties of merchantability or fitness for a particular purpose, are hereby disclaimed. Buyer agrees to hold
Balanced Health Today harmless from any and all claims arising out of Buyer's purchase and use of these chambers.